JKSSB Forester Syllabus 2023, Jammu and Kashmir Services Selection Board JK Govt (JKSSB) has released the Syllabus for Forester Post. Interested candidates can check exam pattern download syllabus pdf at Www.jkssb.nic.in. Meanwhile, Know the JKSSB Forester syllabus exam pattern, selection process below. In order to start preparation, candidates have to know the JKSSB Forester exam pattern and syllabus and the exam date 2023.
It's easy to check JKSSB Forester syllabus on sarkari result portal, rather than finding the syllabus pdf file on Jammu and Kashmir Services Selection Board JK Govt portal, you can subject wise marks for Forester exam from official source of JKSSB.
JKSSB Forester Syllabus 2023 – exam Pattern, @ Www.jkssb.nic.in

Exam Name
Forester
Organization
Jammu and Kashmir Services Selection Board JK Govt
Vacancy
777
Exam Date (tentative)
Expected this month
Education type
10th 12th pass govt jobs  /
Selection Process:
Exam / interview
Notification year
2023
Official website
Www.jkssb.nic.in
category
#syllabus
Organization page
JKSSB Recruitment 2023
JKSSB Forester Syllabus 2023
Candidates, who are applied for JKSSB Forester, have to know the exam pattern and marking scheme as well syllabus. For most exam notifications like Forester syllabus, Jammu and Kashmir Services Selection Board JK Govt
Release syllabus with advertisement notification. But most of the readers prefer web based syllabus for JKSSB Forester syllabus and pdf for detailed topics.  For that reason sarkari result provides JKSSB upcoming syllabus topic wise as well as pdf format. Kindly, follow the below steps to download the syllabus and view the topics JKSSB Forester syllabus.
1 GENERAL AWARENESS with special reference of UT of J&K 20
2 GENERAL ENGLISH & COMPREHENSION 20
3 GENERAL INTELLIGENCE & REASONING 20
4 QUANTITATIVE APTITUDE 15
5 BASIC KNOWLEDGE OF COMPUTERS 25
TOTAL 100
How to do download JKSSB Forester Syllabus 2022?
Visit the official website of JKSSB Forester link below, navigate to syllabus section download JKSSB Forester Syllabus,
Finally, view The JKSSB Forester syllabus and verify the details.
You can also view /download the JKSSB Forester syllabus from our website too.
Disclaimer: This only for Indicative purpose only, for official JKSSB Forester Syllabus downloads PDF from official website.
JKSSB Forester syllabus topics
Just like every government competitive examinations JKSSB Forester syllabus also contains, General knowledge, arithmetic ability, general awareness and English. The JKSSB jobs exam duration, negative marks, questions wise weightage available in the pdf format. Also check the JKSSB upcoming syllabus exam pattern above.
(i) Basic Applications of Computer and its component.
(ii) Fundamentals of computer sciences.
(iii) Hardware & Software, Concept of Open-Source Technologies.
(iv) Input & output Devices.
(v) Knowledge of MS Word, MS Excel, MS Access, MS PowerPoint, PDF
Internet and E-mail.
(vi) Concept of Computer Virus and Latest Anti-Virus.
(vii) Role of Information Technology in Governance.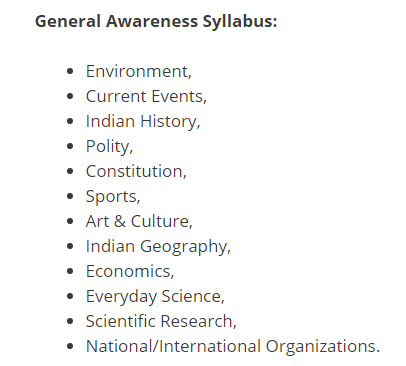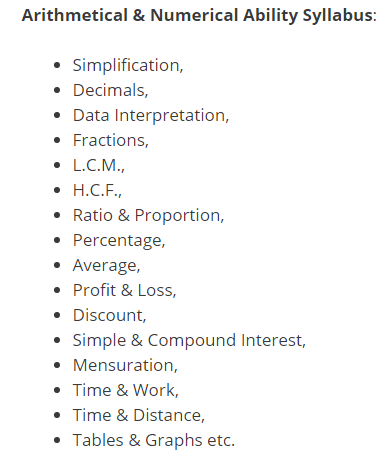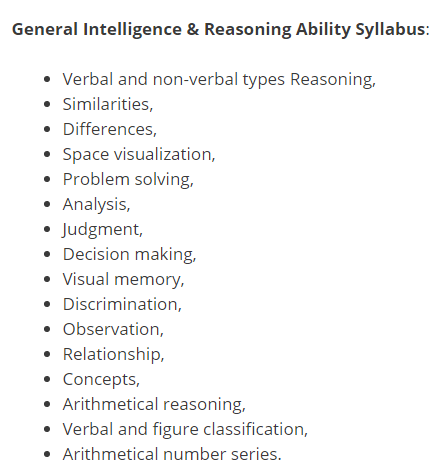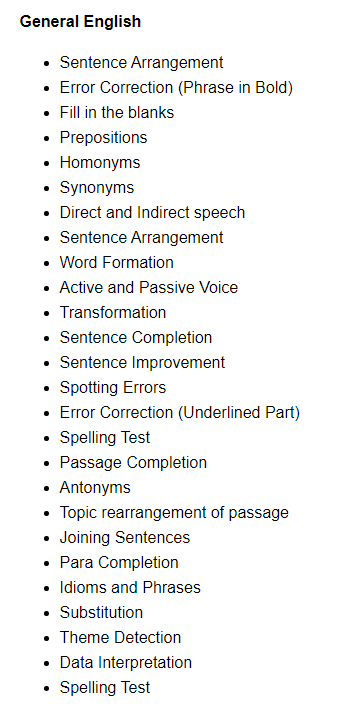 FAQs on JKSSB Forester Syllabus
How do I know syllabus & exam pattern of JKSSB Forester exam?
You can view in our syllabus section or download the JKSSB Forester Notification from below and view the selection criteria. Note download for latest 2023 vacancy Forester. Mostly, every government competitive exam, including Jammu and Kashmir Services Selection Board JK Govt Forester recruitment contains general aptitude & general awareness test. Detailed syllabus topics available within pdf 2023 notification, or follow our JKSSB Forester syllabus page for indicative syllabus & exam pattern.
What's the selection Process for JKSSB Forester exam?
It's officially mentioned in the JKSSB recruitment 2023 notification that selection process of Forester exam shortlist based on written exam.  Some posts in same Jammu and Kashmir Services Selection Board JK Govt Recruitment Advertisement or notification require physical, oral tests along with medical tests. Candidates are advised to go through the JKSSB Forester pdf notification 2023 carefully after getting preliminary info here.